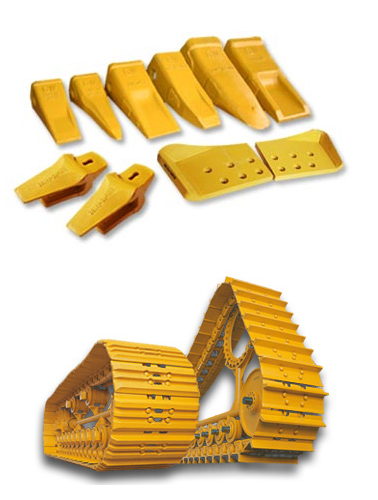 We have complementary product lines to support our core suite of solutions.

 GET Products – This product line is comprised of all components necessary for the manufacturing, repair and maintenance of buckets for bulldozers, excavators and front loaders.

Undercarriage – ITR Undercarriage sets the standard for quality within the industry. Manufactured to the highest quality standards, ITR undercarriage has earned an excellent reputation in the Mining, Forestry, Construction and Roadbuilding industries for providing long life and trouble-free performance.

Alloy Steel and Liner Solutions – Ideal for bucket and shovel protection, utilizes three key attributes which give them the versatility to make them the maintenance operator's best friend.

Wear plates and internally wear faced pipe – designed to protect against abrasion, erosion, and impact

Dust collection and custom fabricated Polymer solutions