IMPROVED REPLACEMENT TIMES
We designed a front end that is mechanically detached and assembled. The modular solution has no welding requirements; thus, maintenance and replacement can be done underground, in a matter of a few hours. There is no need to cut off the front end and transport the bucket to surface for repairs – this is a significant time savings and productivity improvement.
Whether we are converting a bucket from a 1-piece to a 2-piece, or building from new, our materials are always heavy duty, including: the inside box, headboard, lower sides, mounting hardware, and the inside wear package. Additionally, the removable front end includes our TBS branded innovative design with specialty alloy inserts for additional wear protection.
On average, customers replace the front end 3 times before needing back end service. As an added option, we can design a disposable front end that is recycled upon replacement. With the simple installation and customizable design, customers benefit by overall cost reductions and improved efficiency.
Download Brochure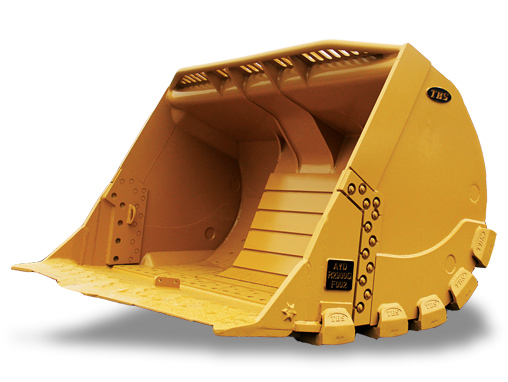 PRODUCT photo Gallery